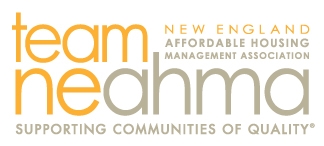 Raising the bar of excellence in affordable housing by giving back to our communities.
Please contact Kristen or Sarah if you would like join TEAM NEAHMA Charity Committee.
Kristen Fowler, [email protected]
Sarah Kaufmann, NEAHMA [email protected]
What is TEAM NEAHMA?
Team NEAHMA is a joint effort between NEAHMA, our management company members and our vendor members to give back to the people that live in communities of affordable housing.
Together, we are committed to raising funds to help provide various forms of support such as education, shelter, advocacy, breast cancer awareness, job placement and partnering skills to people in need by partnering with the charities listed below.
Why TEAM NEAHMA?
Since NEAHMA's mission is to represent professionals of affordable housing throughout New England, we believe that as a team, we need to give back to the affordable housing communities we manage and service. We are dedicated to finding ways to get more involved and truly make a difference as a means to ensure Communities of Quality®. Together, we can raise the bar of excellence in affordable housing management by servicing the needs of our residents and communities.
In conjunction with our local charity partners, we are confident we can provide services people would otherwise go without!