Team NEAHMA Charities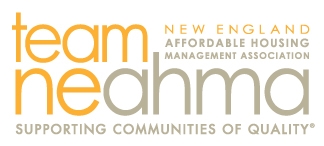 Raising the bar of excellence in affordable housing by giving back to our communities.
Please contact Lynne or Sarah if you would like join TEAM NEAHMA Charity Committee.
Lynne Sales, Peabody Properties, Inc. [email protected]
Sarah Kaufmann, NEAHMA [email protected]
What is TEAM NEAHMA?
Team NEAHMA is a joint effort between NEAHMA, our management company members and our vendor members to give back to the people that live in communities of affordable housing.
Together, we are committed to raising funds to help provide various forms of support such as education, shelter, advocacy, breast cancer awareness, job placement and partnering skills to people in need by partnering with the charities listed below:
Boston Police Foundation
Elizabeth Stone House
Gloria Gemma/Ellie Fund
Why TEAM NEAHMA?
Since NEAHMA's mission is to represent professionals of affordable housing throughout New England, we believe that as a team, we need to give back to the affordable housing communities we manage and service. We are dedicated to finding ways to get more involved and truly make a difference as a means to ensure Communities of Quality®. Together, we can raise the bar of excellence in affordable housing management by servicing the needs of our residents and communities.
In conjunction with our local charity partners, we are confident we can provide services people would otherwise go without!
The Boston Police Foundation was formed in 1993 to provide private financial support for critically needed resources to the Boston Police Department, the oldest police department in the country. Our supporters help fund special equipment, advanced training, new technology, officer safety and wellness, and youth outreach programs not covered in its annual budget.
If you are interested in donating or helping out with Elizabeth Stone house, please contact Rebecca Allen.
Mission
The mission of the Elizabeth Stone House is to serve homeless families and individuals in a goal-oriented, outcome-driven service environment by resolving the issues that made them homeless – domestic violence, substance abuse, and mental illness – so that they can attain and maintain permanent housing, personal safety, and economic stability.
ELIZABETH STONE HOUSE SERVICES
To achieve its mission, the Elizabeth Stone House provides
Emergency shelter for individuals and families fleeing domestic violence
Transitional housing for homeless individuals and families affected by domestic violence, mental illness and substance abuse
Wrap-around services including support groups and classes for both Stone House and neighborhood residents
Financial literacy and job search classes
Therapeutic child care, client advocacy, and family-centered activities for the children of our adult clients.
ESH FACTS
The Elizabeth Stone House helps individuals and families rebuild their lives after experiencing homelessness, domestic violence, mental illness, substance abuse and other forms of trauma. The Stone House provides residential and non-residential programs, as well as an emergency shelter for those who are in immediate need.The Stone House's residential programs include a three-month Domestic Violence Shelter and an 18-month Transitional Housing Program. Additionally, the Stone House provides a number of community support groups and personal economic development programs.
The Elizabeth Stone House was founded in 1974 and is located in Roxbury, MA. Primarily, the Stone House serves adults and families from the Roxbury, Dorchester, and Jamaica Plain areas.
In fiscal year 2011, the Stone House served 42 adults and 46 children through its emergency domestic violence shelter and Transitional Housing Program. In total, over 500 women, children and men were served through the Stone House's residential programs, community support groups, financial literacy programs and Parent-Child Center activities.
Funding for the Elizabeth Stone House is received through government, corporation, and foundation grants, as well as individual donations and the annual Wilderness Heals pledge hike.
For a full In Kind Donations list please visit the ESH website.

The Gloria Gemma Breast Cancer Resource Foundation was established in 2004, in loving memory of Gloria Gemma, two years after this wife and mother-of-nine lost her courageous fight against breast cancer. A devout woman, Gloria instilled in her children strong family values and the importance of helping people in need.
In 2008, the Foundation opened its Resource and Wellness Center, and Gloria's eldest daughter, Maria Gemma-Corcelli was named the executive director. Through the tireless efforts of Maria and her dedicated staff, the Foundation has developed and implemented numerous programs and services for people living with breast cancer.
The Foundation has a family atmosphere where hugs are plentiful and emotions are never judged. We are here to help all people who are living with breast cancer, which includes patients, survivors, family members, and friends. We want you to know that you are not alone, and we are here to help. Please take a moment to look at the free programs and services currently being offered, by clicking here.
For more information, please call 401-861-HERO (4376) or email [email protected].