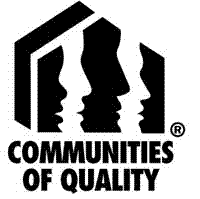 Get recognized as a Community of Quality through NAHMAs National Recognition and Awards Program
Affordable housing providers who create safe, attractive, well-maintained properties that are neighborhood assets deserve to be recognized for their outstanding achievements. Thats why the National Affordable Housing Management Association created the Communities of Quality (COQ) National Recognition and Awards program. When your property meets NAHMAs high standards in physical maintenance, financial management, programs and services, employee credentials and other criteria, it becomes a member of an elite group. COQ properties qualify for regional and national awards, a listing in an online registry of the countrys top affordable properties, and the use of COQ marketing materials. See below for participation and program details.
For more information, please visit the NAHMA COQ Page.