NEW EXCLUSIVE WEB MAP FEATURES!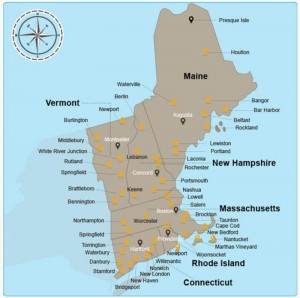 Submitted by RentalHousingDeals.com
NEAHMA is pleased to announce a NEW exclusive feature on our online WEB Map Project – a manager's console which will allow you to monitor and update your property listings at your convenience. This map is designed to assist prospective residents locate affordable rental housing based upon their specific needs in their area of interest.
To schedule a brief demo, or for your login information, please contact John Yang at john@rentalhousingdeals.com
or you can call his office directly at (626) 281-8300.
Once logged in, you will be allowed to do the following:
… Update property profile
… Update income limits
… Update or add photos
… View all phone, email and pre-application leads
If you did not previously list your property with RentalHousingDeals.com, you still have an opportunity to be included at the special listing fee of only $3 per unit, per year (not to exceed $339 per year). For example, a forty (40) unit property can sign up for the Premium Listing for only $120 annually. We highly encourage listing your property to help fill your vacancies and to help build your online reputation.
There are two types of listings:
BASIC LISTING:  FREE to every NEAHMA Member
PREMIUM LISTING:  $3 per unit, per year, which entitles you with the following features:
·    Name, description, and location of your property
·    Property photos, floor plans, and amenities
·    Income limits and qualifications
·    Link to community portfolio
·    Mapping and driving directions
·    Contact information for the property
·    Phone leads, email leads and pre-application leads
·    Nationwide syndication to multiple Websites (over 12+ million renters per month): Realtor.com, Homes.com, Hotpads.com, Rentalhousingdeals.com, Homeseekers.com, Apartmentlist.com, Craigslist.org and Trulia.com.
PLEASE NOTE – every project member of NEAHMA is entitled to have their property listed on our exclusive WEB MAP.
For more information about the Web Map Project, watch this video.
If you have any questions regarding the listing form or need help submitting, please contact the NEAHMA office at 781-380-4344.