FLATBREAD COMPANY FUNDRAISER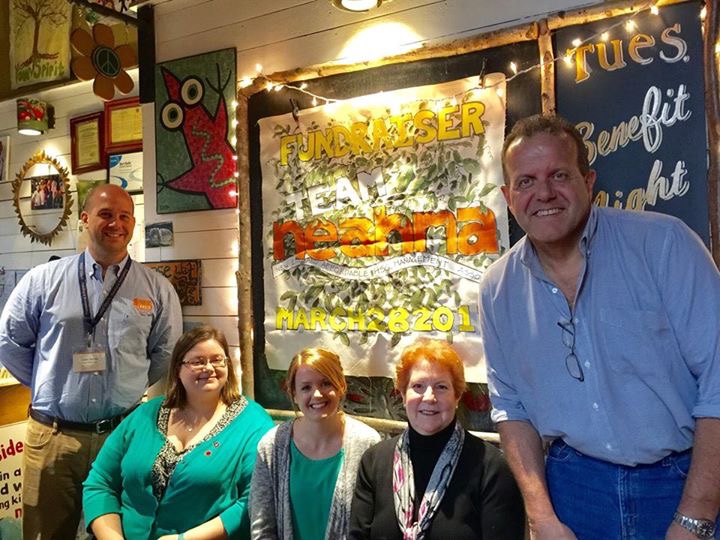 NEAHMA's Charity Committee has had a successful first half of 2017. On March 28, Charity Committee members Carter Roman, Smart Coats; Peter Geurtsen, Norfolk Companies; Nancy Cooper, Peabody Properties, Inc.; Lynne Sales, Peabody Properties, Inc; and Sarah Kaufmann, NEAHMA attended a fundraiser at Flatbread's Company in Bedford, MA.
The event raised over $750 for the for NAHMA Educational Foundation and Team NEAHMA by pizza sales and raffle items. It was a full restaurant and a lot of fun. They are looking forward to their next fundraising event and hope to see you there!
GREATER BOSTON FOOD BANK
NEAHMA's Charity Committee returned to Volunteer at the Greater Boston Food Bank in March. A food drive was held during March where members brought donated canned food to trainings and NEAHMA events.
Smart Coats, Inc. matched all our donations, and thanks to the generous support from our members and Smart Coats, Inc. NEAHMA donated over 300 food items to the Food Bank.
Thank you to our volunteers: Jen Conlon, Humboldt Moving & Storage; Matt Silvernail, Emerson Swan; Michael Clark; Jim Winters, ESI Waterproofing; and Sarah Kaufmann,NEAHMA , and Carter Roman, Smart Coats, Inc. and to all the members who donated!
ANNUAL ART POSTER CONTEST FOR NAHMA CALENDAR
NEAHMA held their annual Art Poster Contest Regionally for the NAHMA 2018 Calendar. This year's theme was Learning Will Get Me Where I'm Going: Reaching for Knowledge.
NEAHMA received over 200 posters from management companies throughout New England and judging took place on May 12, 2017. NEAHMA had 19 regional winners which were sent to NAHMA for the national judging in June.
NEAHMA was excited to receive SEVEN national winners who will be featured in the 2018 NAHMA calendar. Additionally one of NEAHMA's members won the Grade Prize and is featured on the cover of the calendar. Congratulations to all our participants and talented artists!!
Please view the NAHMA press release on all winners here. The NAHMA Calendar will be ready to order in the fall through NAHMA.
See the full poster announcement here.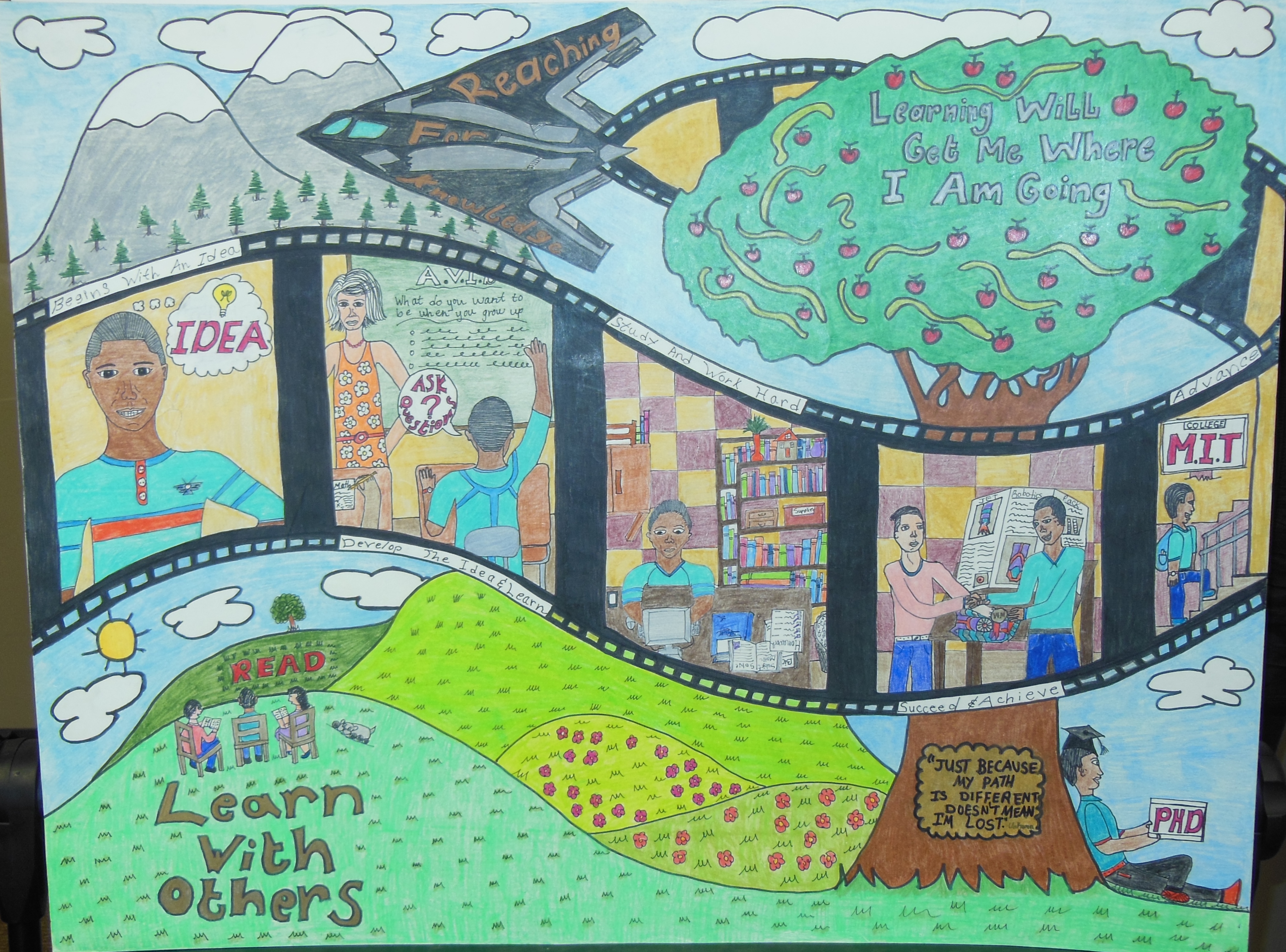 NATIONAL NIGHT OUT
NEAHMA's staff Michelle Mitchell and Executive Director, Jon Verda, attended National Night out on August 1 at Riverside Village in Leominister, MA. National Night Out is an annual community-building campaign that promotes police-community partnerships and neighborhood camaraderie to make our neighborhoods safer, more caring places to live.
NEAHMA provided and gave out 11 watermelons to residents and youth of Riverside Village. There was over 200 attendees ,and sponsors. the youth were able to take home give-away items such as sunglasses, bubbles, small toys. Coca-Cola Vending in Rhode Island was generous to donate 25 cases of Dasani water to the event.